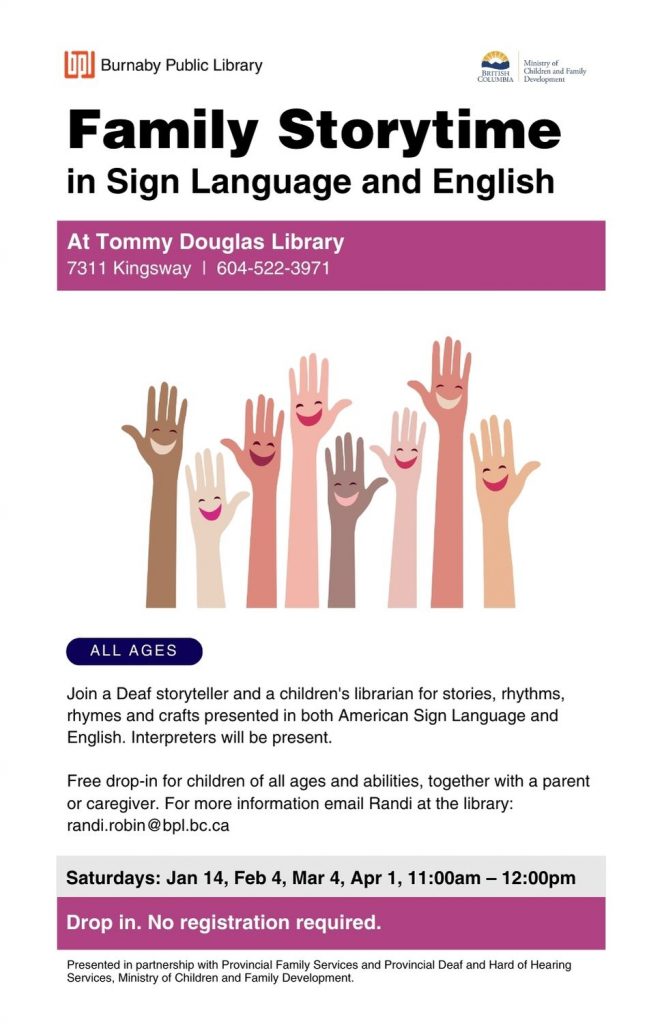 Family Storytime in Sign Language and English – Winter and Spring 2023
https://bpl.bc.ca/events/family-storytime-in-sign-language-and-english-january
Join a Deaf storyteller and a children's librarian for stories, rhythms, rhymes and crafts presented in both American Sign Language and English. This is a free drop-in for children of all ages and abilities, together with a parent or caregiver. Interpreters will be present.
Four Saturdays from 11:00 am to Noon: January 14, February 4, March 4 and April 1.
At Tommy Douglas Library in Burnaby: 7311 Kingsway, (604) 522-3971.
​Presented by Burnaby Public Library in partnership with Provincial Family Services and Provincial Deaf and Hard of Hearing Services, Ministry of Children and Family Development.
For more information email Randi at the library: Randi.Robin@bpl.bc.ca